After realizing the reality of me really not being able to relish catching the premier of the most run-for-money, anticipated film of the year and possibly, of the century, I was.. well, sad. But I finally caught it in the nick of time!!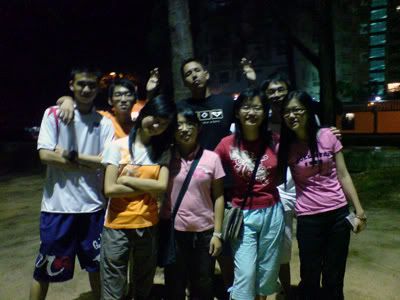 The (insert name) CG!!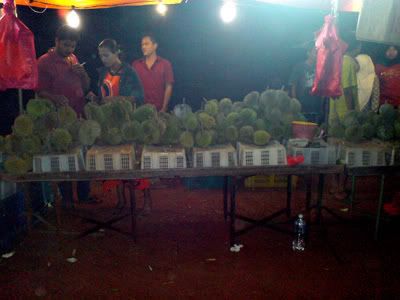 it's the season to be jolly!!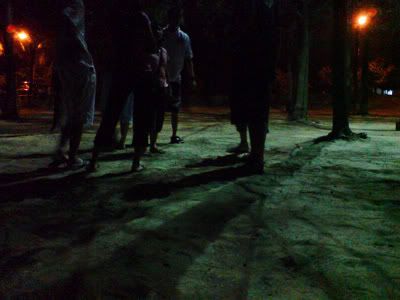 love in the shadows
Before that, however, cheers to my brand new CG! This trimester is going to be fun because of you guys. This ain't just CG, it's a family. Hope ya guys enjoyed John's Bread and the Durians. Hope ya feeling better Sylvester mah'nizzle.
The sudden spontaneous decision to watch Transformers on Friday late afternoon proved to be the best decision I've made since I got my new baby!! It's a childhood dream come true. Gonna buy the Special Edition DVD when it comes out.
heh~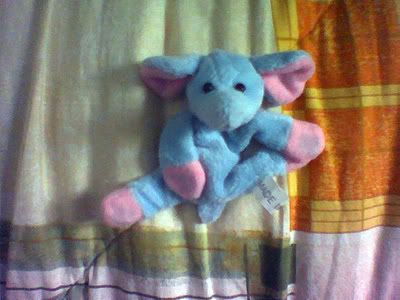 Deb's Allyphant dowin dah M.J.
On early Saturday morning, as most of you know, the first Worship Team Outreach.. uh, team head up to KL for WTO1: KL. Man.. Talk about redundancy. Got caught up in the Seremban highway traffic jam and finally made our way to KL Plaza. Upon arrival the girls began to scout out for good therapy centres, ie, window shopping.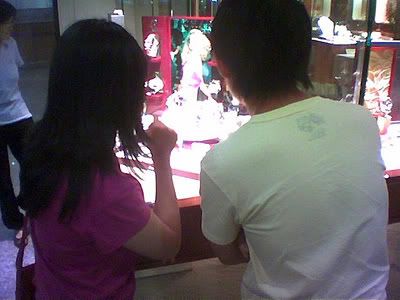 they both wore purple for service!! heh~
Went to Mr. Teppanyaki for lunch, thus fulfilling another goal in my life as I've NEVER eaten there before. Honestly, most of the dishes were nothing more than fried beansprout, rice and the ordered type of meat but I have to admit, watching him put on a show for us to.. uh, watch was quite fun. It was good too, at the same time we could tell him to add extra butter and garlic on our meat. w00t!!
chicken don, fishie teppanyaki, chicken teppanyaki, and broken-down cab
That evening we went to check out the church we were gonna minister, Radiant Life Assembly of God, Cheras Perdana. Checked out their equipment, sound systems and the necessary adjustments and changes. On Saturday nights they have their Ladies' Fellowship where we presented a touching sketch about a girl whose heart was torn to pieces by four guys, the Ignorant guy, Possessive guy, the Two-Timer, and the
Asshole
Guy-Who-Wants-To-Take-Advantage. Jesus came to heal her broken heart..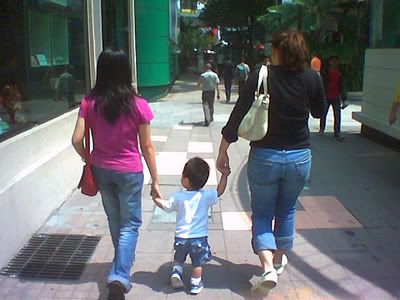 awww.. shoo kiutt
That night a few of us went out to jalan-jalan cari makan in the heart of KL. Jason Leong's team went to catch some Chinese food while Dennis's team went to The Ship for some good ol' western.. stuff.. I guess. The
escargots
I shared with Jou was sooooo goooooood. Sorry, I'm quite the
jakun
as I've never been to The Ship before and it's been a very awesomely long time since I got to eat escargots (more than 10 years me thinks).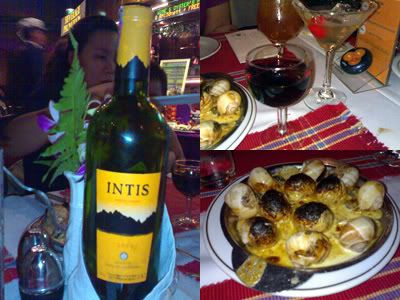 wine and garlic toasts complementary of dennis
The next morning we arose from our slumber, got a little lost on the highway but nevertheless, reached safely at Radiant Life in the planned time. Pastor can stop worrying now.
heh~
Unfortunately, I was too busy playing the guitar that I couldn't whip out my phone to take some pics. So here's a after service special cola for ya.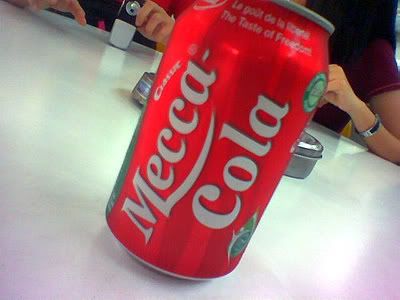 laden's tool of biranwahsnig
We went back to Radiant Life at 2pm, changed to something far less formal and got ourselves ready for the Youth Service. Despite some minor problems, the youth's praise and worship was excellent. Boss did a great job in leading the worship and the young people were very receptive to worship. We had games led by Debbie and later I shared to them about getting ready to answer the call of God and challenged them to say "Yes, Lord" when the time comes.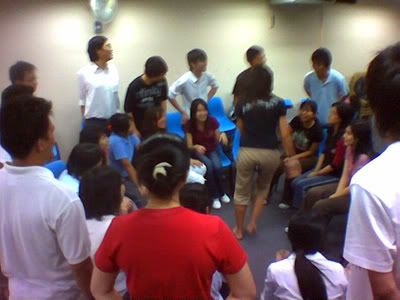 hopefully nobody starts a new group called Andrew My Best Friend
Eventually, it was time for us to depart. We exchanged good byes and one group went straight back to Malacca while the other lingered around some more. To those who went straight back to Malacca, here's what ya'll missed.
it's Kajang Satay!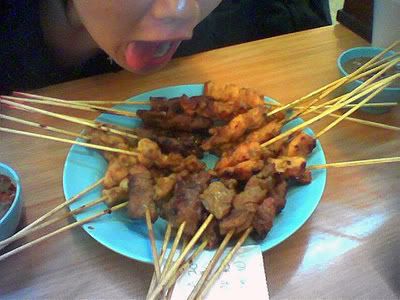 bunnies meaties are niceies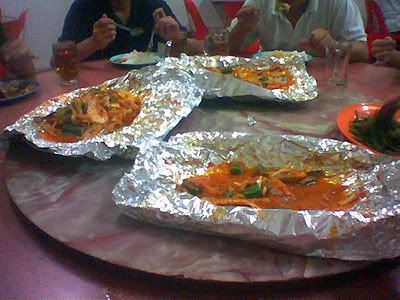 pari and jenak ikan bakar
So guys, how's the karate coming along?
heh~
Good nite peeps and God bless.