*ahem*
Before I start;
Though I know you're not reading this dad, I just want to tell you..
HAPPY BIRTHDAY DUDE DAD!!
If anyone has too much of a free time on their hands, feel free to call my house (or his celphone) and wish that good ol' guy a jolly good birthday. If you're the lucky caller through, you might just win yourself..
*drumroll*
a one day trip to where ever you are right now!!
*applause*
- note: terms and conditions apply. Now for a little brief introduction- no, not those briefs that men wear, ala AhBeng/AhLien style (as seen on Friendsters), about my good ol' dad. Reminds me of those noob years of irc, "Hi, asl?".
heh~
============================================================
Name :
Thomas (The Godfather) Liu Hsun Ping.
Age :
20+++
DOB :
13th July 19xx.
Location :
Malacca, Malaysia.
Hobbies :
dOiNg nOtHiNg..pLaY wItH mY cUtE CuTe pEts..sNaKe, SpIdErS, lIzArDs eTc.
Remarks :
Hi, i vErY hApPy iN mEetInG fRieNdLy PeOpLE. i LiKe FiSh fIsH..I wAnT tO M3et pEoPlE Whu lIkE FiSh tOo..I lovE MusiX Very WeLL And No bOdy caN stop Me to Love It...eSpeciaLLy EngLish SOng..i hApPy tO gEt mY bErFdAy..I wAn CeLeBrAtE wItH mY lOVinG fAmIly..mY sOn
AnDrEw
WontdieonE iS vErY gOoD sOn..gAlS fAsTeR gO 'kAo' hIm!!
============================================================
Isn't he a great guy? Quick! Go add him on Friendsters (while stocks last). Anyway, my working life over here is getting more and more boring. Seriously, it's so boring that I can update my blog everyday by 11am. In fact, it's so boring especially during lunch hours. Why? Because these days, nobody else updates their blog for me to read - not even Deric.
*sad*
I find myself staring at things when I'm bored. I can't keep staring at the computer screen now can I? So what else is there to look at over here? Not much I assure you, so I'm sorry if you feel bored looking at these pictures (read terms and conditions).
ahaks~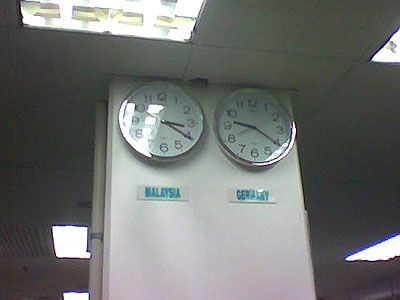 world cup's over but some people are still waiting for the next match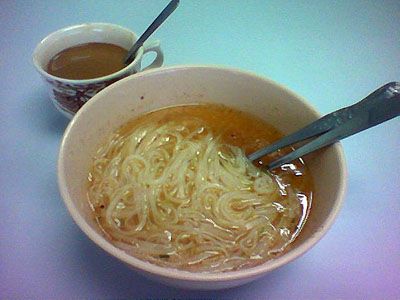 weird flavour 'kuey tiow'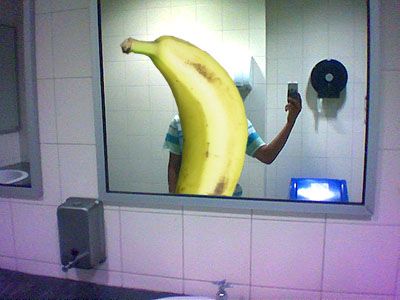 i am not a banana, im a black man at heart - sup bradda~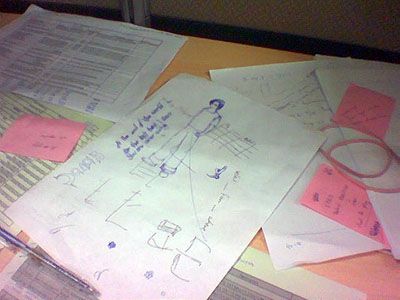 Ooo.. lots and lots of work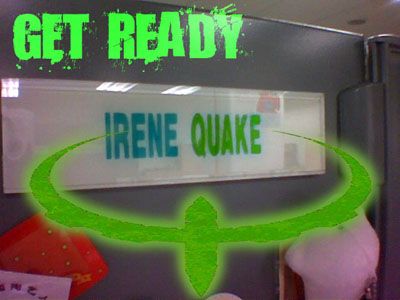 there's something about her surname that seems so kewl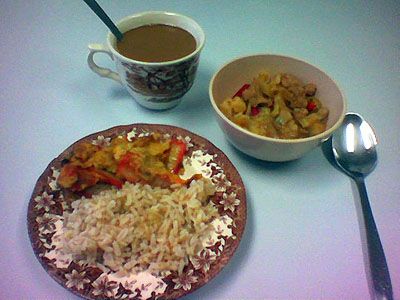 un-polished rice and other stuff, my co-workers are nice people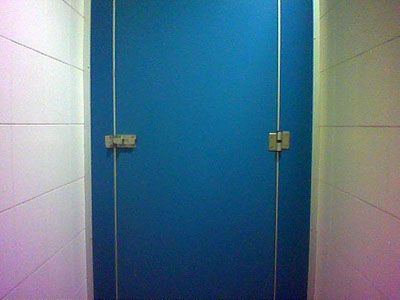 the food begs to differ though - guess where am i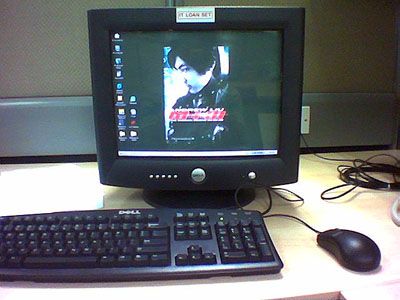 "touch eyeball on screen for cheap laser surgery"
~futurama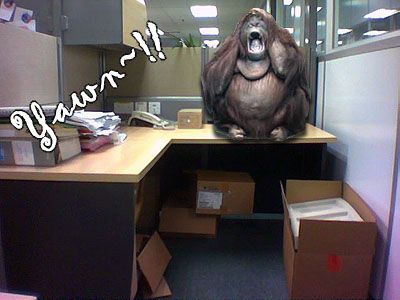 my new cubicle-mate.. or am i seeing things again?
So much for work eh?
ahaks~
Don't forget to greet Sir Thomas the First whenevererth thao shalt meet him. Till the next time peeps~