Wise words coming from one of the new CG leader of this trimester. Slacker and playful in appearance but warm and kind at heart. A lawyer that would fight for all things justice (i hope) and peace. Above all, a sweet child of
mine
God.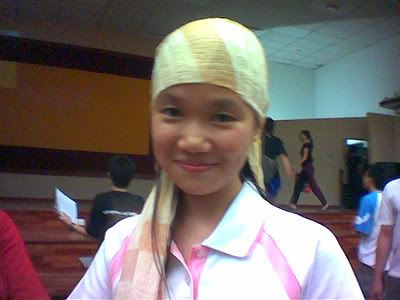 abby oh, abby..
We remember her as leukemia stricken Abigail who dance her way into the hearts of the people around her. God shined through her and people around her looked to her as a source of light. A loving sister to hardworking brother, a caring friend, and a quiet lover..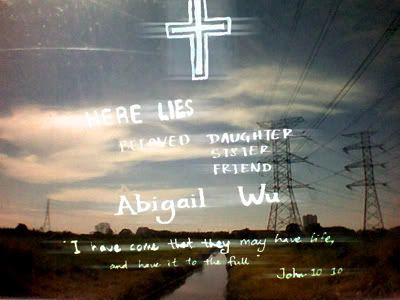 she lived her life to the fullest
Alas, just when hope for life shone from heaven, God called her to His side and everyone who depended on her light wandered aimlessly, lost in confusion and heart ache. In the end, they remembered Abby for what she lived for and the life that she lived to the fullest was just another chapter of life. The looked to each other and turned their eyes to God.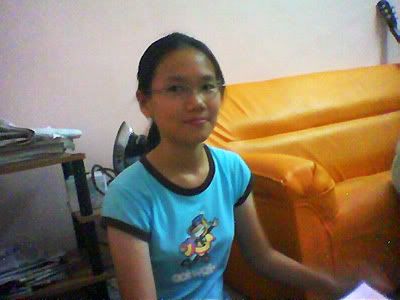 gasp! she's back!!
Thankfully, she's alive and well now. Resurrected from her the death of her old self, she's new in Christ - aren't we all? Living life as a quiet God-fearing law student, she's our CG leader. Ladies and gentlemen, I present you Jessica - CG leader of Ish-Ish CG.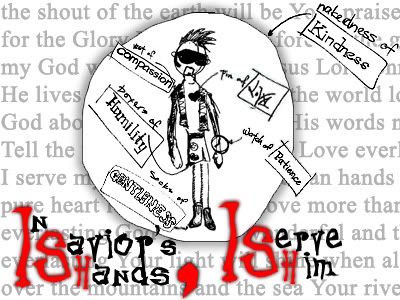 ~The Ish-Ish CG~