I've always considered serving God in the music ministry one of the greatest blessings in my life and I'm very sure that all those who use their gifts for God will say the same thing too. To describe the feeling of it is difficult on its own, to summarize it - it's impossible.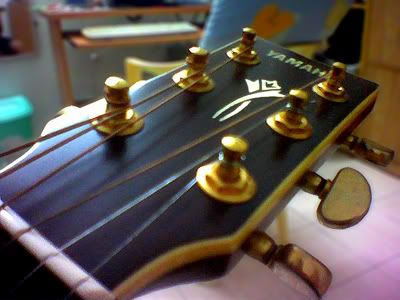 3rd wife, dwx-10c
Honestly, I can't imagine how my life would be if God didn't give me the gift of music and the awesome privilege to serve Him. Life would be meaningless if I can't serve God. Talk about being an extremist but in the end, it's all true nonetheless.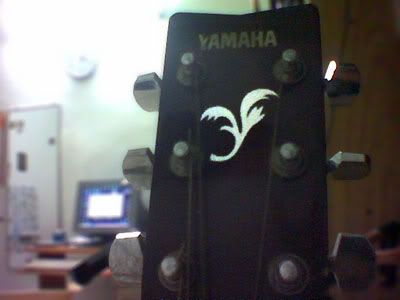 1st wife, fx-330
If it wasn't for God's divine intervention I wouldn't have gotten my first wife, and without her, I doubt I could progress in my playing. I waited patiently for 3 years to get her and in those 3 years painstakingly playing with super-sharp strings cutting into my flesh I gain more than just 'skills', I gain a passion - a heart of worship. No pain no gain. Man~ It sure does pay to be masochist.
ahaks~
But seriously though, it's through hardship that we can learn more. At least that's the way it is for my case.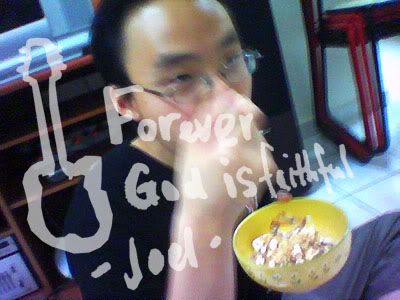 his words for noc4
Joel (pronounced as Jol) is an interesting guy with an interesting character. He's the only guy who holds my wife longer than anyone else I know and I don't really mind it because he has proven himself able to take care of her from his heart and with his skill. Though there are new scratch and dent marks on her, I doubt Joel's responsible for it. He is indeed, my wife's second man and contrary to what many CF girls say though, I do believe that he'll make a great boy-friend and a faithful husband.
Saham naik..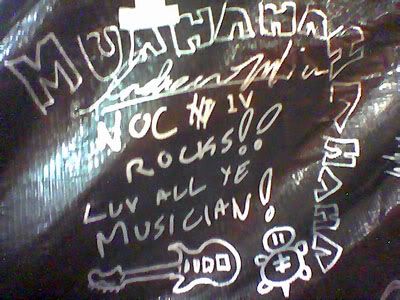 mine.. hehe~