note: the pictures have nothing to do with these post.
Yea~ I've been working for.. lets see.. ::counts:: 1... 2... 3... 4... 5... Erm~ Wow! I've been working for 1 month! not bad eh? That was sure fast. Guess that time has always been fast around us humans. The desire for more time. For me, I need 36 hour in a day.
ahaks~
But seriously, I can't imagine how fast time has pass me by.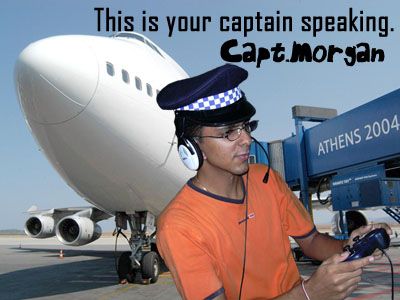 frying without wings
Just yesterday, my very good friend and National Service comrade, Shu Lin came down to visit me. She's a Johor gal who's currently studying in Kuching's UNIMAS doing Cognitive Science. When Ben first heard it, to him it sounded like a dirty joke. You know, the 'Cog' part. But trust me, it has nothing to do with being a Love Doctor (like me). Cognitive Science, as explained in Wikipedia, means; the scientific study either of mind or of intelligence. For more info, check out
Wikipedia
. Anyway about Shu Lin, according to her (because I couldn't remember), the last time we met up was last year in the month of May. It's been more than a year since we last met but the both of us changed so little within this year so much so we hardly felt the time passed by. Yesterday was a day filled with reminisce of old times. But above all, it was a fun,
almost
stress-free day. I need more of these type of days.
ahaks~
Will be looking forward till the day we next meet Shu Lin.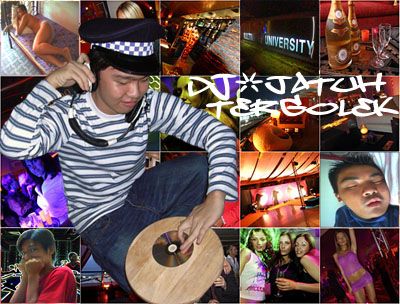 yo dj! hit the music man! - club mmu
So yea, great, cool. A month of working seemed so short.. because it is short. I think. I learnt quite a lot in the period of this month, about the company, about office life, and most of all, about myself. How the thought of having cash again made me think about the stuffs I've wanted to buy since.. well, forever and how, sadly in the end, I found out that I
still
can't afford such luxuries and manage to put those wants aside - for now. I've learnt that how many people are the unsung heroes of our daily lives, giving themselves up selflessly. I've learnt that as strong as I try to be, even for me,
WontdieonE
, has limits to what I can do and how much I can handle. And I realize the most just at the end of last month, the need for me to be stronger than I am now.
single is the best! - shu lin
On the trivial side of my 1 month working life so far, I've learnt that sticking your face to the internet for the whole day is one way to cure internet addiction. After all, as big and wide as the internet is; for every beginning, there's an ending. I've learnt that the temptation to photocopy one's own butt is very strong but thankfully, such temptation can be put at bay (the big boss' office is facing the machine.. damn!). Having our own phone and cubicle is cool for the 1st hour but lame in the next. I found out how many cool (and weird) rotting stuff can be found in the pantry's refrigerator (::sniff:: this orange's still a little fresh..). I found out that being at work but not having any work is the most torturous experience ever. And the best so far, is how many spam mails are allowed to be circulated in the intranet.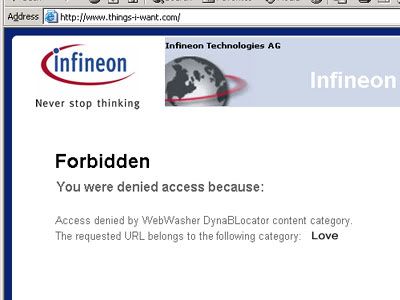 no access to the things i want because of love
Well, I'm gonna try to photostat my butt now, so wish me luck!
ahaks~