Is there such a thing as caring too much? Being too concern about a particular person or matter? I dunno if there is such a thing but what I do know is that something's really bothering me - an image that's glued in my mind and a burden that's stuck to my heart. It struck a chord that made me remembered my past and fueled my desire to prevent and to protect.
people aren't born with purity - they gain it
~ friend and owner of a book
Well, my heart is heavy due to many reasons and it's really really bugging me. I go to sleep thinking about it and I wake up and think about it too (but only after I had my coffee). I'm struggling with this heavy heart and I keep telling myself, that with God's hands, I'll prevail. Alas, the weight is still there and it's making me slightly emo.
NOOoooooo...
::silence::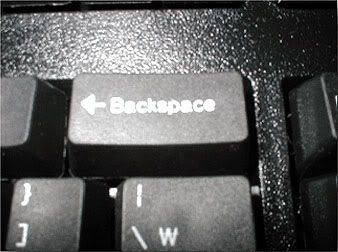 ever wondered...
Sometimes I feel like hitting the backspace on the keyboard of my life and erase those unwanted experience. Sometimes I wonder how I would turn up if I didn't gone through those rough days. And though I'm not involved, hearing the past mistakes of others made me remember the mistakes of my own - it breaks my heart.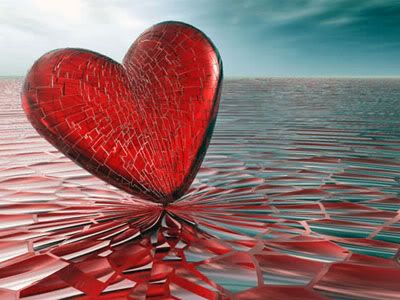 shattered heart
Surprised? WontdieonE has emotions - he can feel. I guess hearing those things were like looking into a mirror of my past. It made me wish I could've done something to prevent it from happening to them, though I know it's impossible. Isn't it stupid? Yea, it is. I have too many scars on my body and many more in my heart and mind and even though as stupid as it may seem, I desire to not let that happen to anyone else.
The desire to help and to carry the weight of others - that's what I want to do, that's my burden.
Now to make things more cheerful, here's an old joke from Austin Powers.
I took a viagra and it got stuck in my throat.
Now I have a stiff neck all day. Heh~
I've had stiff nick since yesterday morning when I woke up. If you're asking, no, I didn't take any viagra last night - I don't need any. ::winks:: But on a slightly serious note, I guess the stiff neck is good, especially spiritual stiff neck. It's better than having God break your leg right? Instead, He gives me a stiff neck so that my head can't turn left or right but only look straight towards Him. I'm blessed by my God and I just want to worship and give Him praise. I honestly can't put my feelings into words now, so this song will suffice.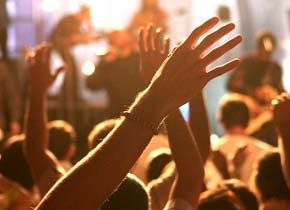 united
from the inside out

A thousand times I've failed
Still Your mercy remains
And should I stumble again
I'm caught in Your grace
Everlasting
Your light will shine when all else fades
Never ending
Your glory goes beyond all fame

Your will above all else
My purpose remains
The art of losing myself
In bringing You praise
Everlasting
Your light will shine when all else fades
Never ending
Your glory goes beyond all fame

In my heart and my soul
Lord I give You control
Consume me from the inside out
Lord let justice and praise
Become my embrace
To love You from the inside out

Everlasting
Your light will shine when all else fades
Never ending
Your glory goes beyond all fame
And the cry of my heart
Is to bring You praise
From the inside out
Lord my soul cries out

Your will above all else
My purpose remains
The art of losing myself
In bringing You praise
Everlasting
Your light will shine when all else fades
Never ending
Your glory goes beyond all fame

In my heart and my soul
Lord I give You control
Consume me from the inside out
Lord let justice and praise
Become my embrace
To love You from the inside out

Everlasting
Your light will shine when all else fades
Never ending
Your glory goes beyond all fame
And the cry of my heart
Is to bring You praise
From the inside out
Lord my soul cries out